Refrigeration and Air Conditioning
Refrigeration and Cooling

Services
Our experience in cooling and refrigeration maintenance and services ensures we are trusted leaders in Guelph and the surrounding community. We've worked with Commercial, Industrial and Institutional HVAC cooling and refrigeration systems for over 25 years. Contact us to see the difference our experience and expertise can bring to your business.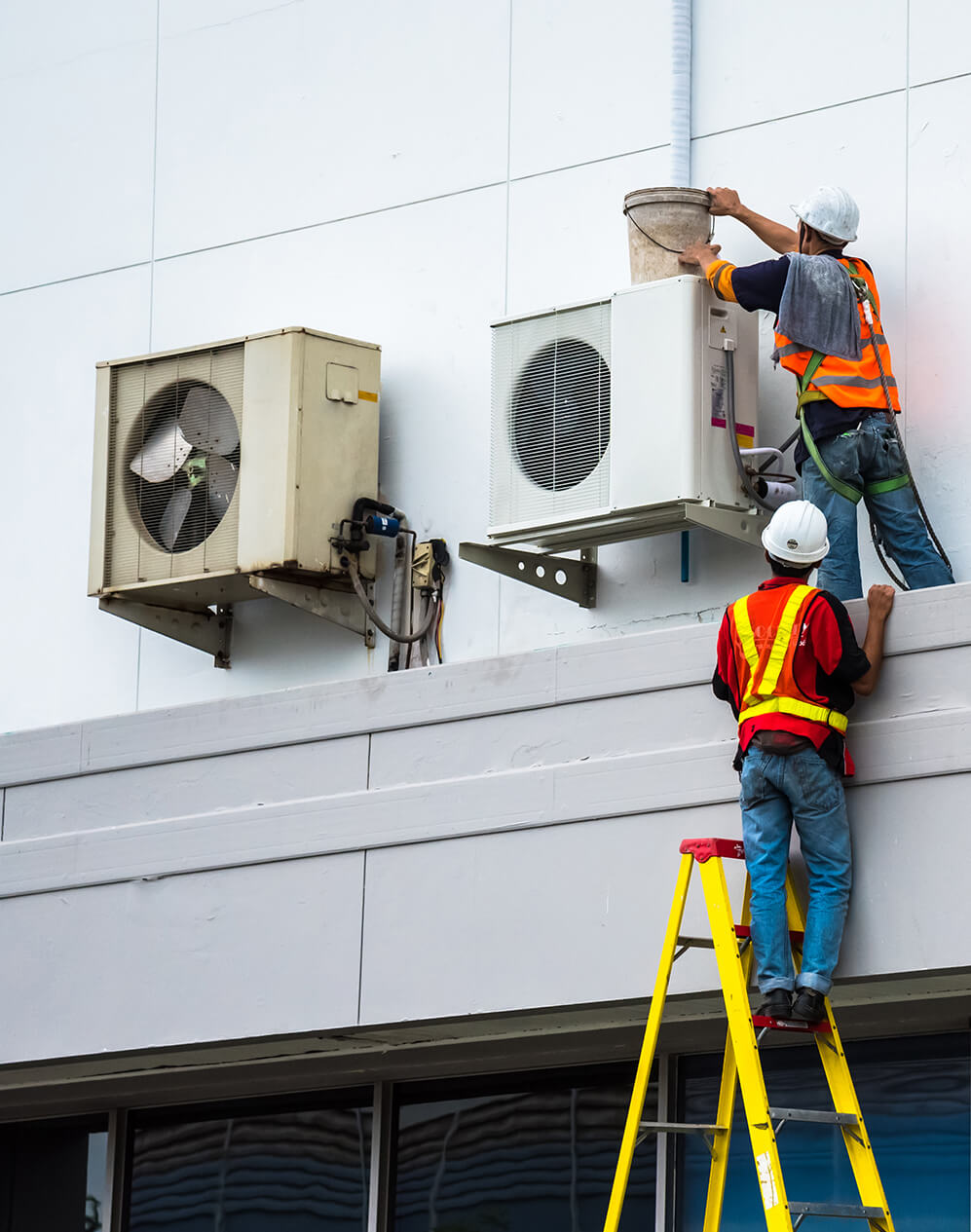 We have a variety of services to meet your cooling and refrigeration needs. Our expert team of technicians perform a thorough inspection and assessment of your equipment. We develop a complete plan to maintain your refrigeration and cooling systems. We specialize in the following cooling and refrigeration services: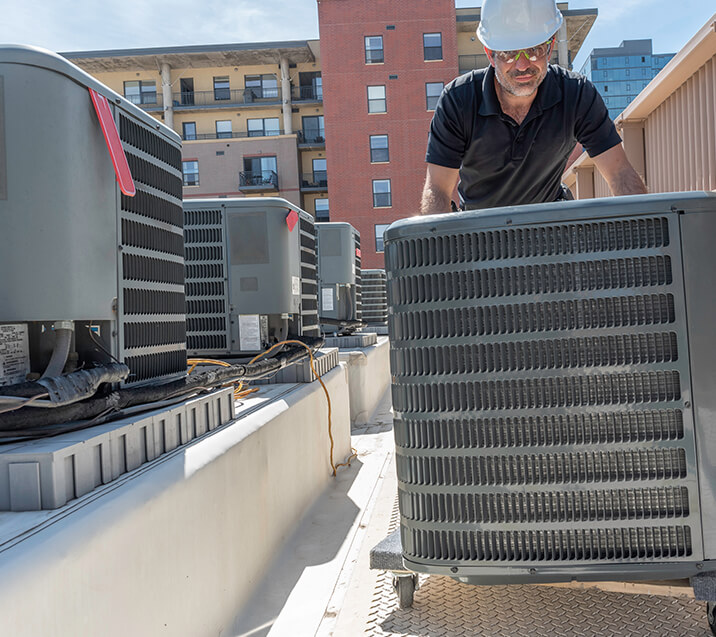 Depending on its age, your cooling and refrigeration system may not be operating at maximum efficiency. We're happy to assess the condition of your equipment and advise on the next steps regarding repairs or a full replacement.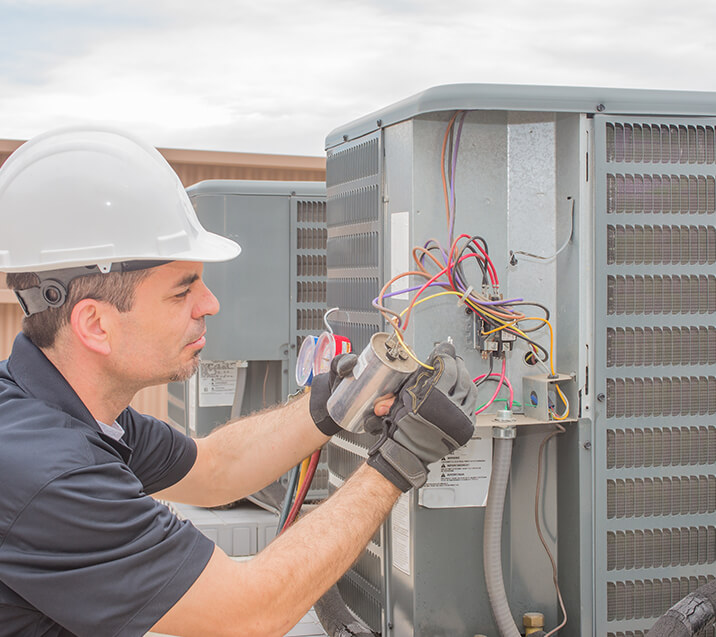 Proper maintenance is integral to properly functioning, efficient HVAC units. Maintaining your equipment ensures less disruption to your operations. Our team will come up with a comprehensive maintenance plan to suit your needs and exceed your expectations.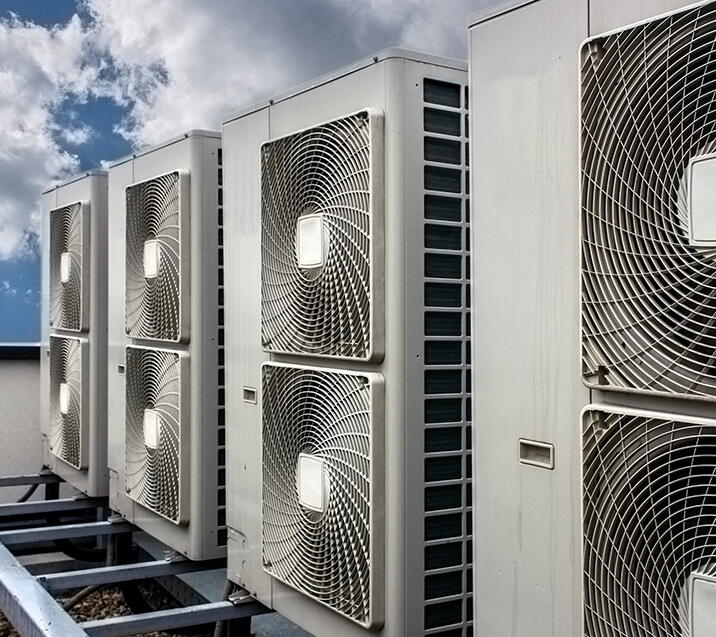 When repairs and replacements just won't cut it, or you're looking to completely overhaul and upgrade your cooling and refrigeration systems, we can help. We're experienced in all aspects of installation for a variety of models and makes. Trust us for exceptional installation service.
Our experience with refrigeration and cooling systems is unmatched. You can expect that from a company with over 25 years of experience under its belt. Choosing trusted Rapid Cooling technicians means having reliable 24/7 Emergency Service. This ensures your business can be functioning at maximum efficiency. Rapid Cooling is committed to the smooth running of your HVAC systems, to keep your business moving forward! We care about customer satisfaction and provide long-lasting solutions for your unique business requirements.
We make sure you have the confidence you need in your refrigeration and cooling systems and equipment, so you can focus on your business.



All air-conditioning equipment
Commercial HVAC ISN-Registered Contractor
As members of the Heating, Refrigeration and Air Cooling Institute of Canada, we're part of a nationally recognized non-profit trade association that represents member companies in the heating, ventilation, air conditioning and refrigeration (HVACR) industry. When choosing an HVACR Industry professional, choosing members of the Heating, Refrigeration and Air Cooling
Institute of Canada can ensure that you're choosing a professional company that has a proven track record of reliability and quality.
Contact Us Today For All Your Cooling And Refrigeration Needs
Make us your go-to company when anything arises related to refrigeration and cooling systems. We will be there for you to support and maintain your equipment and systems. Let us take the heat while you stay cool.